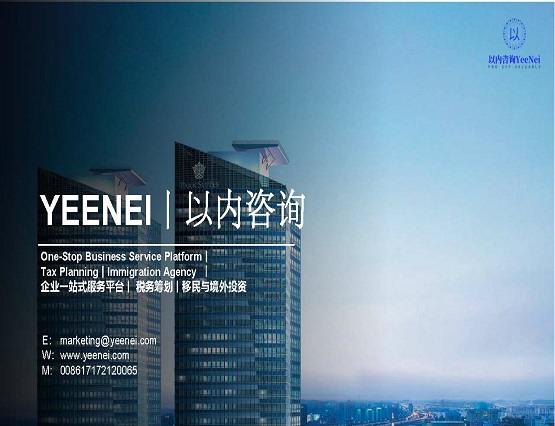 our history
YeeNei began to engage in corporate agency services in 2013 and was formally established in 2016. In the same year, it reached an agreement with multiple local governments to provide a stable and legal tax rate policy. In 2018, it reached a strategic agreement with a leading domestic immigration and asset company to provide customers with stability Solutions for overseas immigration and overseas asset purchase.

It was formally established in 2016 and has been joined by a number of partners including financial directors of listed companies.
In 2017, it will further develop and gradually cultivate a group of teams that can provide bilingual services to provide comprehensive services to foreign customers.
In the same year, it signed a strategic cooperation agreement with leading domestic asset and immigration agencies, which further expanded YeeNei's customer value-added services, in terms of our customers' identity allocation and overseas asset allocation.
As of 2020, YeeNei has reached in-depth cooperation with nearly 100 domestic parks and reached agreements with local governments. So far, YeeNei can provide low-tax policies nationwide and provide legal tax-saving programs for business owners or other high-income groups .
vision and mission
AIM:Provide comprehensive One-Stop corporate services;
MISSION:Provide reliable and legal tax planning services;
DEVELOPMENT CONCEPT:Competition PLUS Cooperation.